Site plan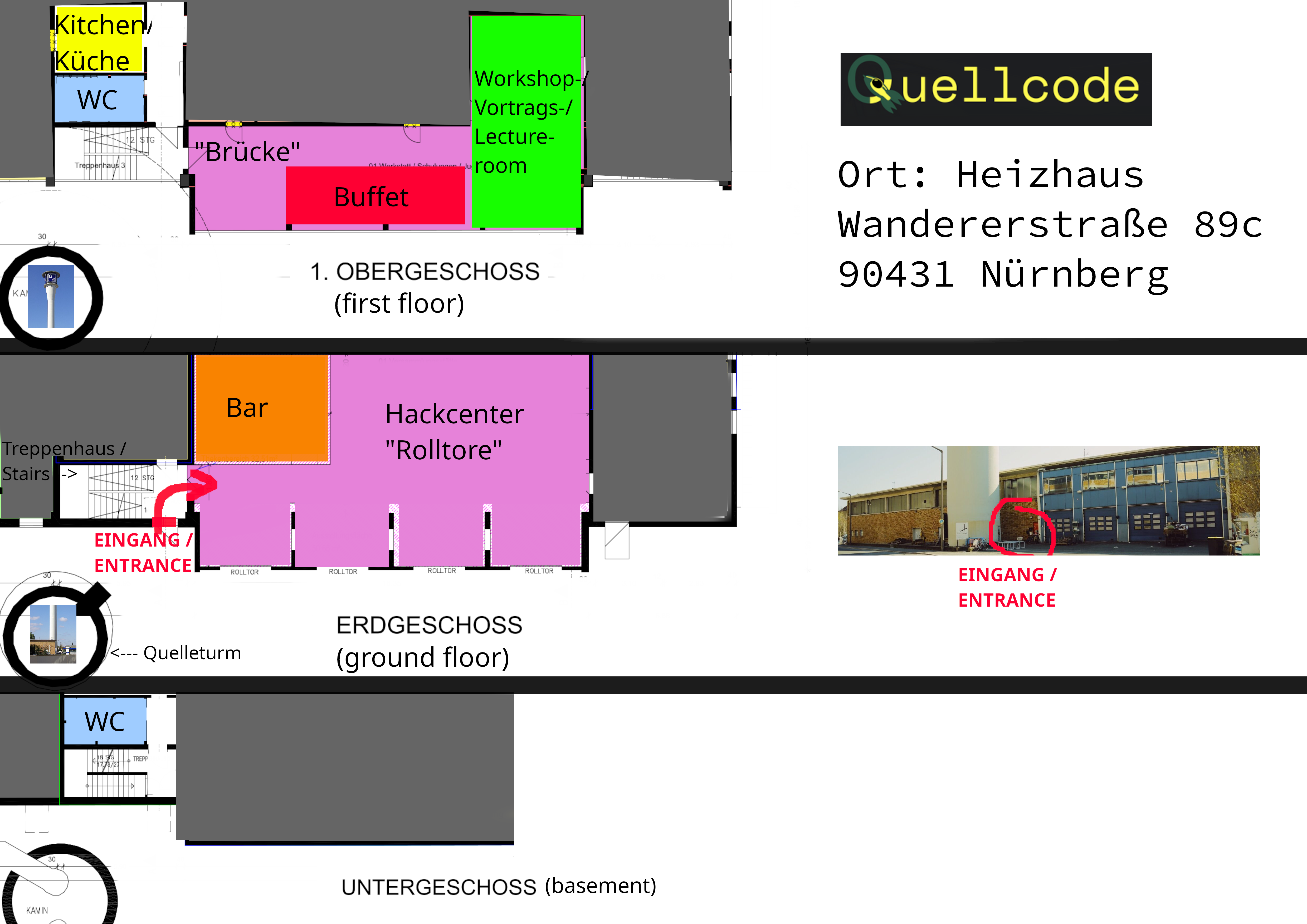 In addition to our program in the lecture/workshop room, we will also have a hack center (aka a large room with tables and chairs) where you can sit, program and do mini-workshops without registration.
Program
from 10 a.m. there is eternal breakfast in the "Brücke" (room in front of the lecture/workshop room)
Please check out the program at the German page. There will be talks held in english, which are marked with [en].